Welcome to my Freedom Breakthrough 2.0 Review!
Freedom Breakthrough is a legit training course that has just gone through a huge update.  But it has also had a huge price increase.  Is the course now worth the price?  Or, Could Freedom Breakthrough be a scam?
Hi, I'm John and I want to share with you the details you need to know about Freedom Breakthrough and whether it's a good option to help you learn affiliate marketing.
Jonathan Montoya is a well-known marketer and is the mastermind behind the course.  As I said, the course has had a major overhaul and my review will help uncover what is inside…
First, it's great to see that you're doing your research before joining any online program.  It's the best way to avoid scams and find only legit ways to make money online.
Now, let's get straight into what you need to know…
Disclaimer: This Freedom Breakthrough 2.0 review has been thoroughly researched with information and testimonials that are available online to anyone in the public.  Any conclusions drawn from that information are my own opinions.
Freedom Breakthrough 2.0 Review Overview
Product Name: Freedom Breakthrough 2.0
Founder: Jonathan Montoya
Product Type: Affiliate Marketing training course
Price: $1,497 or 3 x $597
Money-Back Guarantee: 14-Day Action-Based Policy
Best For: Those looking to learn affiliate marketing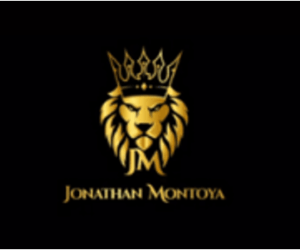 Teaches how to start affiliate marketing properly
A comprehensive step-by-step training course
Jonathan Montoya is a legit affiliate marketer
Teaches both free and paid traffic methods
It offers a 14-day refund policy (action-based)
Private Facebook community
The course receives regular updates
It's an expensive course for beginners
The refund policy is confusing
There are additional costs (tools + paid traffic)
The updates often lead to a price increase
A lot of Affiliate Reviews
Freedom Breakthrough 2.0 is an online training course that teaches you how to make money online with affiliate marketing.  The training is comprehensive but easy to follow, with a step-by-step guide.  A good thing about this training course is that it teaches you several ways of getting traffic.  Montoya teaches both free and paid traffic methods.
The course receives regular updates and you gain access to a private Facebook group as a support network.
My biggest concern would be the price of the course.  It's definitely a high-ticket course, when there are much better options that are much cheaper too.  The added concern is that this course doesn't include any of the tools you need, so you will need to pay for these on top of the course price too.
Each update seems to have prompted a price increase too, this might just be a marketing ploy.  But either way, most other platforms don't do this regularly.
A lot of the reviews I could find online, seem to be coming from affiliates – which could indicate they are one-sided reviews looking for a commission.  Rather than offering an objective opinion.  And the usual places you'd go to get a balanced review don't have any to check out…
Another concern I have wit the price is the fact the refund policy is confusing.  It offers a 14-day refund policy which is action-based.  That isn't the issue.  Other platforms do that.  But there are several different conditions to meet, depending on how much of the training you have completed…
Even though I have some concerns, I would still say that this is a good option for those who have the budget to pay for the course.  Or, you could try the 3-day challenge Jonathan offers to see whether this is a good option for you…
Best Alternative: My #1 Recommendation is the leader in affiliate marketing training!  This platform has enabled me to go from earning $0 to $100's per day with affiliate marketing and blogging!  It includes all of the tools and training you require… Learn more here…