Welcome to my Ministry of Freedom Review!
I'm guessing you've seen an ad for Ministry of Freedom claiming that it can help you make easy money, and now you're wondering is Ministry of Freedom a Scam?
Jono Armstrong is a well-known marketer in the world.  But he's known for using questionable strategies online, which some could consider unethical.  So, I'm so glad you're doing your research before jumping in with both feet.
On the main promo page, Jono claims that he can show you how he makes $10,000 in 22 days by outsourcing all of the work to others.  Sounds like a tempting offer, doesn't it?
But that doesn't give you the full story.  His promo page doesn't give you any info about what you'll be doing, or how exactly he makes his money.  There are several red flags about Ministry of Freedom.
Which I'll share with you in my review.
I know you might be in a rush, so just to let you know Ministry of Freedom isn't technically a scam.  It will show you how to make money from a technique called "Launch Jacking".
You'll be shown how to set up a YouTube channel and how to drive traffic to it, as you record video reviews of new courses that are coming out.  But the focus will be on promoting crappy courses, and Ministry of Freedom itself.
This doesn't make it a scam, but it doesn't necessarily make it ethical.  You would be making money from the misfortune of others…
Hi, I'm John and I set up this blog to help others avoid questionable or scammy products.  I've researched Ministry of Freedom thoroughly and want to share what I've found inside…  This review should answer any of your questions.
Without further ado, let's get started…
Disclaimer: This Ministry of Freedom review has been thoroughly researched with information and testimonials that are available online to anyone in the public.  Any conclusions drawn from that information are my own opinions.
Ministry of Freedom Review Overview
Product Name: Ministry of Freedom
Founder: Jono Armstrong
Product Type: Launch Jacking / Affiliate Marketing
Price: $1,497 or 3x $797 ($2,391) + hidden costs
Best For: Those desperate to make money online in any way they can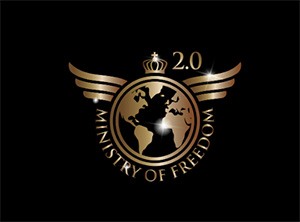 Comprehensive training
People actually make money…but
Access to a live community and support
It offers a money-back guarantee…but
It's really expensive
Hidden additional costs
A lack of transparency
It's Hard to get a refund
Launch Jacking is unethical
Teaches you to promote low-quality products
Jono doesn't give refunds…
Ministry of Freedom is a training course that teaches you how to make money with affiliate marketing through "Launch Jacking".  It's a course that was created by Jono Armstrong, who is well-known online.  But not in a particularly good way.
You'll be taught how to create YouTube video reviews (mainly fake positive reviews) of brand new "Make Money Online" courses that are "launching".
The majority of these new courses are either rehash of old crap ones or are outright scams.  But according to Jono, it's the quickest and easiest way to make money online as a beginner.  But the big issue is that no one will trust you, as you won't know what you're talking about.
Jono teaches you to promote crappy IM products to other newbies in the hope they fall for the sales hype and earn you money.  But it never really works out, as you will need to spend a lot of money on paid ads to get anywhere with this method.  Then there is the fact that these products prompt so many refunds, that you won't see any income.
The bottom line, is I think anything associated with Jono could be considered a scam and unethical!!
Recommended? No... It teaches unethical marketing techniques that hurt real people looking to make money online