Right, so you're looking for an easy-to-follow guide on creating a website for dummies!  Well, let's stop you right there and tell you that we have the exact guide you need right here…  It's so easy these days to get your own website up and running, so the first thing I'll tell you to do is relax…
By the end of this guide, you will have learned just how to create a professional and fully-functional website of your own – Guaranteed!
It also doesn't matter as to whether you are looking to create a niche website, your own blog, or a website for your local business, the skills are all transferable and relate to any website really.  With the help of some awesome tools, you can build a great-looking website for much less than you might think it is…  In fact, you can even get started for FREE!
Like I said, it's so easy to create a website these days.  In fact, it's no more difficult than joining Facebook.  Please don't worry if you don't feel comfortable around the computer, my guide is designed for anyone to understand.  But if you ever get stuck at any point, I'm on hand to help you out.  Drop me a message if you have any specific questions at any time…
Let's get into our guide on Creating a Website for Dummies…
You Need a Content Management System - #1 is WordPress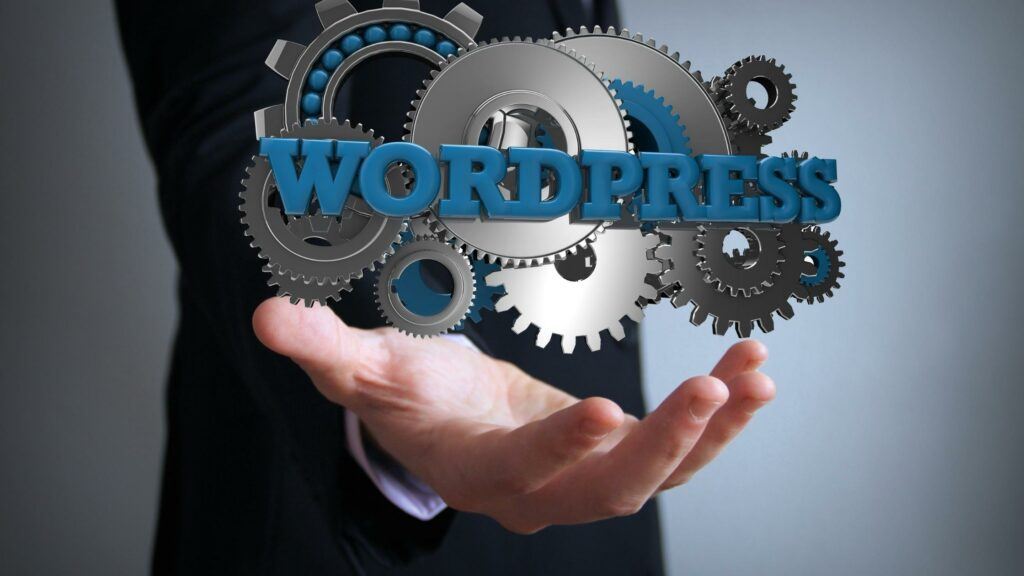 There are many different services that offer you a website… Some of them you may have already seen, like Wix, GoDaddy, Square, Joomla, etc.  The list goes on.
But our preference is WordPress…  There's a reason why the majority of websites out there are now hosted on WordPress and that's because it's the best option.  It's easy to use, easy to personalise and navigate, and just a good all-rounder.
Gone are the days where you need to know complicated computer coding to create a website.  WordPress is a one-click install type installation and is no more difficult that writing a document in MS Word.  
My father-in-law has been into the online world for years and he describes that it could take days or even weeks to get one website page up and running when the internet was first up and running.  Now, you can get a website up and running in under a minute.  It actually takes a lot longer to create the content, than it does to getting it online.
This makes it super easy, especially with a Content Management System like WordPress.
WordPress is Our #1 Content Management System
You may have heard of it, but there are so many reasons why it's ideal for anyone who wants a website, but especially for a beginner…
Here are the main reasons why it is the ideal choice for a beginner:
It is easy to install and use (typically a one-button install)
No need to know HTML, or any computer coding at all
It is Search Engine Friendly, meaning Google loves it
Thousands of Website Templates & Themes, to get the exact look you want for your site
Over 40,000 add-on features through the use of plugins (which are really easy to use too)
The reason it is the most widely used CMS is down to how adaptable it is.  You can get the exact look and feel that you are after with the use of a theme and plugins, and the number of these items is vast.
I've used other tools like Joomla, in the past, but I could always see that it was easier to achieve what I wanted with WordPress.  So that is why it's our recommendation.
One of the best features of WordPress, is how easy it is for the search engines to crawl your WordPress website.  You should never underestimate the importance of your website being search engine friendly.  You want traffic to come to your website, so this is an important factor!  No traffic, no chance of making money from your site!
You Need Web Hosting For Your WordPress Site
WordPress is a great CMS, but you need to host your website somewhere.  Your URL (website name) is like the address to your house.  You need the house to actually display the address somewhere.  That is where the website hosting comes into play.
There are (again) a huge number of hosting services that offer this service.  And like with most things, there are the pros and cons for each.
The website hosting companies offer all the complicated technology that is needed to get your website onto the internet for people to find and use.
You may have heard about some of the common services that offer this, such as GoDaddy, HostGator, iPage, BlueHost, etc.
It's definitely something that you should consider as just because one of them is cheaper than the others, it doesn't mean it will give you everything you need.  You don't want to skimp on something and then find you don't get an backup plan, and then end up losing all of your website data.
Another factor is the speed of your site.  Most of us are not patient, when it comes to a slow-loading website.  If your web hosting slows your site down, you will be losing readers…
The web hosting for your WordPress website that we recommend is from SiteRubix.  It's very different from all of the others, as it is powered by the team at Wealthy Affiliate.  Their web hosting is a premium product, without the huge price tag, but it also comes with many other benefits too.  Like training on all aspects of an online business.
You might find it useful that this website you're on right now is hosted by SiteRubix and most of the skills I am using to work on it came from the training at Wealthy Affiliate too. ;)
We Recommend SiteRubix For Both!
I want to level with you, I only recommend things that I know work and that is why I recommend SiteRubix to those looking to build a website online, as their web hosting has never let me down.  The longest I have waited from the service team when I did have an issue, was a couple of minutes and they resolved the issue in minutes too.
Disclosure – SiteRubix & Wealthy Affiliate compensates SmartPassiveIncomeSuccess when someone does join Wealthy Affiliate at no extra cost to you.  In fact, if you were to follow my recommendation, you will get my personal help and support throughout your journey.  Learn more in my disclosure here.
I wanted to get that out of the way, but that isn't why I recommend SiteRubix.  I honestly believe that their web hosting, and training can have a real benefit to a beginner looking to create a website.  Whether that be someone looking to get started with affiliate marketing, someone looking to build a blog, or someone to create a business website.
Thanks to that same training, I have clients that I build websites for…  The skills are easy to learn, when you have the right teacher.  But they can also help you supplement your income in other ways.
But I have seen other WordPress web hosting services charging $299 a month to get the same level you get at SiteRubix.  Which can be as little as $49/month which gives you ten WordPress websites in that figure.
But even with a free WA membership, you can host 1 subdomain website to see if this is the right move for you…  try it out here.
Turn Your Passion into Profits
Want Help Getting Started? Sign Up For Our 7-Day Online Passive Income Bootcamp & Learn The Skills You Need!
Creating a Website for Dummies in Under a Minute...
Check out the video below to learn all about how easy it is to create your own free website via SiteRubix…
Ok, now it's your turn…  If you're ready to create a website, then check to see if your website name is available in the tool below…
Phew…  I'm hoping you've now got your own website up and running.  But to be honest, that is the easy part.  Whether you went with our suggestion, or went with a WordPress website at BlueHost, you will find that the building a website is actually really easy.
It's now time to learn 4 key aspects of ensuring that website gets you to where you need to be…
4 Aspects of a Successful Website
Right, so you have a new website, now what…?  Well, we need to start focusing on building up that website, so it can stand out from the crowd, get some people to come and visit it, and start interacting with your website…
So, here are four aspects that we feel are important for if you want a successful website…
#1 Your Website Needs To Be Fast & Responsive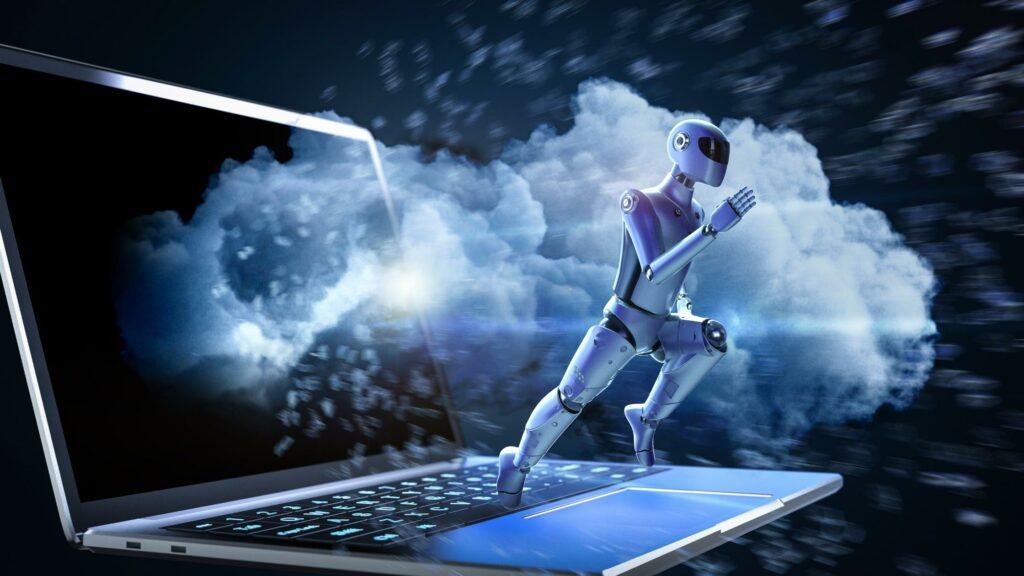 The speed of your website is key, in relation to the user experience.  I'm sure you have visited a website in the past that has taken ages to load…  How long did you give it before you gave it up, and ended up on a different site?
Do you want that to happen to you?  Exactly…
Now SiteRubix has lightning quick web hosting, which is a massive plus.  But there are a few things you need to do to ensure your website doesn't slow down…
Optimise Your Images – images are important for a website, as we're all interested in seeing them.  But try to ensure you optimise your images so that you aren't using images that are too large.  Remember you need your image to be big enough to look good on a laptop screen or mobile screen.  So, it doesn't need to be a huge image that would be good to print out poster-size.  Try and use jpegs instead of pngs.  Or you could use a plugin like lazyload, which means your images don't get loaded until the user scrolls to that part of the page.  Check out this page to learn more…
Keep The Number of Plugins Low – When you start getting into WordPress, you will find a lot of the customisation comes from using Plugins.  An example would be Elementor, which is the page builder we use to get our website looking like this.  But too many plugins can really slow down your website.  Always consider whether you need the plugin, and then check when was the last time it was updated.  A plugin that hasn't been updated in years, will compromise both your security and your speed
There are a few other things to consider, but those are the main two for getting started…
#2 A Good Looking Website - Website Design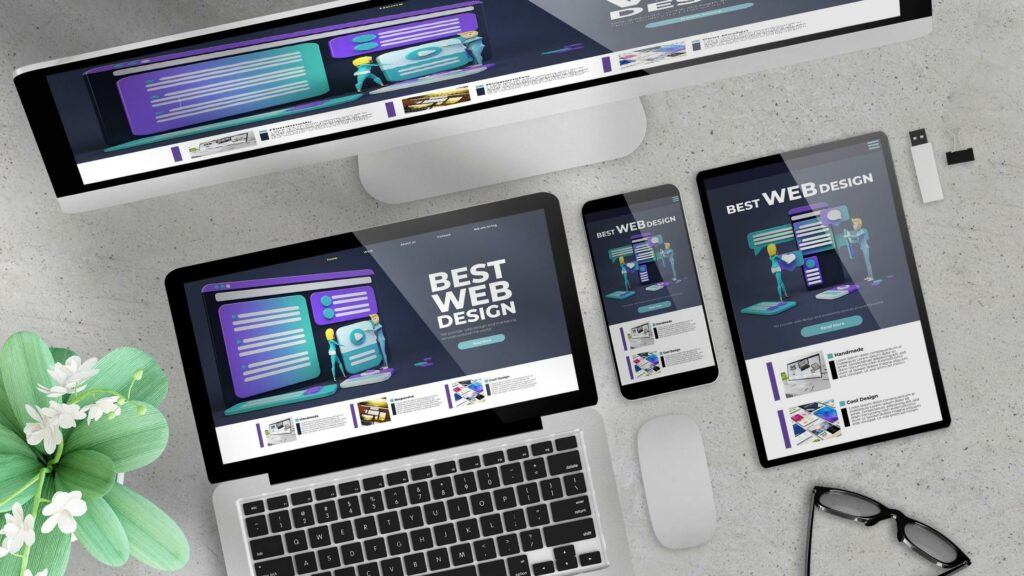 When starting out, I wouldn't worry too much about the design of your website.  Spending hours and hours on getting the look you like, won't make a difference if you haven't got any content on your website.  But the advantage of WordPress is they have loads of ready-made themes.  So, you can choose one that takes your fancy, and then you don't have to worry about it not looking great.  
As your experience grows, you might start looking into page builders like Elementor.  But for now, focus more on creating content, as SiteRubix has your back with some ready-made themes out of the box…
#3 Make Sure It's Easy To Navigate Around Your Site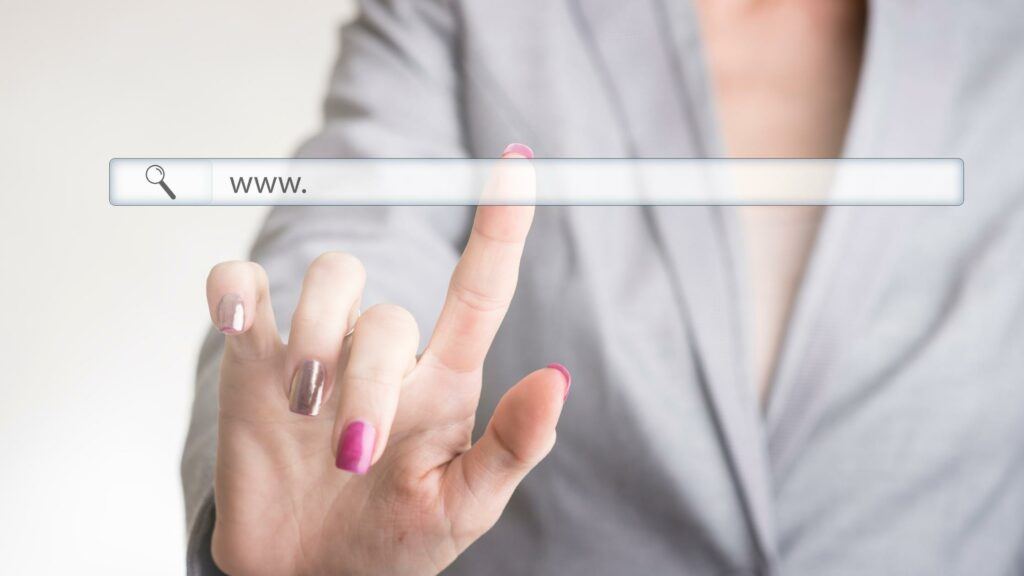 Think about how easy is it to get around your website?  A messy and mixed up menu system, will only go to confuse your readers.
What's you goal with your blog?  Is it to get them to sign up to an email list?  Or get them to buy something you are recommending?  How easy is it to find out more about you?  Where's your blog roll?
These are all things to consider, when designing your site.  I've seen websites where every post and page they have published is attached to their main menu.  But I'm blown as to what their goal was with their site.  
We can try too hard at times.  For starters, you want to consider some static pages, like your about page and contact page.
If you're going down the affiliate marketing route, you need an affiliate disclosure page and privacy policy.
Keep your menus clean and clear, with key pages listed instead of everything.
But if you're still stuck, then relax.  I've got your back.  If you want my personal help, check out my 7-Day Online Passive Income Bootcamp.  I'll take you through each step needed to get your website up and running, pus show you how you can monetise your blog website too…
But my best piece of advice regarding website navigation is to keep it simple. Remember to think about what your target audience would want from your blog, and then make sure it is easy for them to find.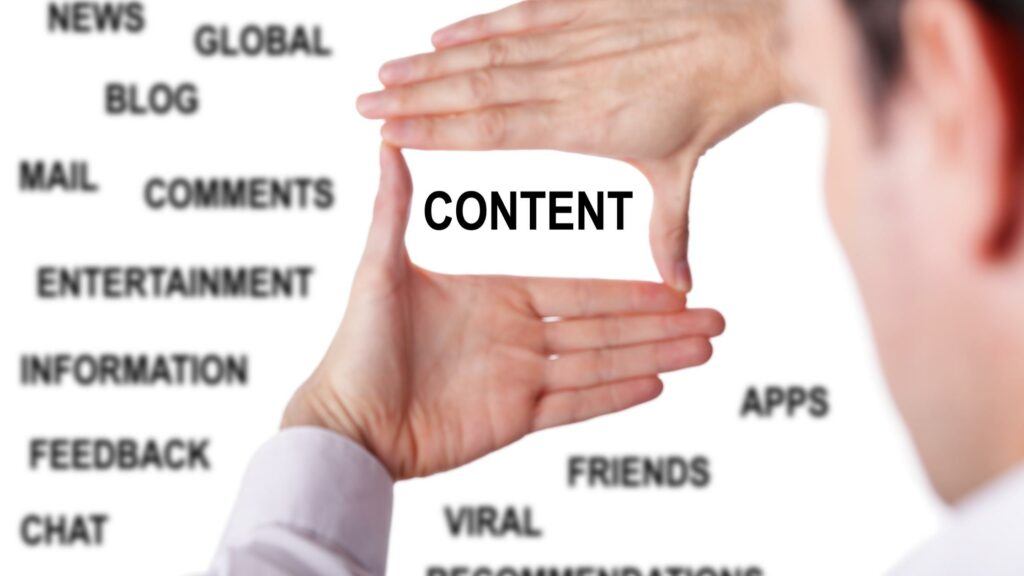 This is the biggest aspect you need to focus on and spend a lot of time on.   Your website speed, design, navigation and everything else doesn't make a difference, if you spend little to no time on your content.
If you want your website to be found by your target audience, then you are going to need to create high-quality content aimed at helping someone.    The search engines are looking for the best quality content to help their user who is searching for help.  Provide them with what you want and the search engines (Google & Bing) will reward you with great rankings.
I would also say, don't write for the search engines.  Write for your friend.  If you're trying to answer a question with your blog post, write it like you would tell a friend how to do it.  None of this is about writing an english essay, to be handed into a professor.  If people wanted expert help, they would go to an expert.  
They want help from real people who have experience to share…
Don't forget about how important it is to have great looking images that fit your brand too.  Check out this complete guide on finding free images for your blog.
Knowing your target audience and then providing them with high-quality content that helps is a great way of building up your traffic.
There are some other aspects, but these four are the best examples of what to focus on when getting started…
Need Help With Your Website?
I know you might still be a little apprehensive about getting started with a website.  But I really feel like if I can get a website up and running, then anyone can get a website up and running.  The only thing holding you back is worrying that you'll get it wrong.
But I want to assure you I want to help you.  Building my own blog was such an achievement for me, and I know you can do it.  If you want help with your website, whether that be help with a name or theme idea, please reach out and I'll help you out…