Welcome to my Entre Institute Review!
Are you wondering what Entre Institute is about?  Is it a legitimate way to learn how to make money online or is The Entre Institute a Scam?
All will be revealed in my review…  Jeff Lerner is a well known figure in the world of affiliate marketing.  But for both good and bad reasons…  Many assume he is a scammer.  But I don't believe that he is.  Although some of his methods are questionable.  I'm not saying they aren't legit.  But they could be classed as misleading.
But either way, he does have a lot of value to offer.  Whether Entre Institute is right for you.  That is something that you should hopefully be able to answer, after reading this review.
Just to be totally transparent, please note that I am not an Entre Institute affiliate.  There will be reviews out there promoting this program, with the view of earning commissions from you.  I'm not doing that here.
I just want to give you my balanced view on Entre Institute, and from that, you can make up your own mind.
Let's get started, shall we?
Disclaimer: This Entre Institute review has been thoroughly researched with information and testimonials that are available online to anyone in the public.  Any conclusions drawn from that information are my own opinions.
Entre Institute Review Overview
Product Name: Entre Institute
Owner: Jeff Lerner
Product Type: Affiliate Marketing/Digital Consulting
Price: $39 + High-Ticket Upsells
Best For: Those looking to become an affiliate for it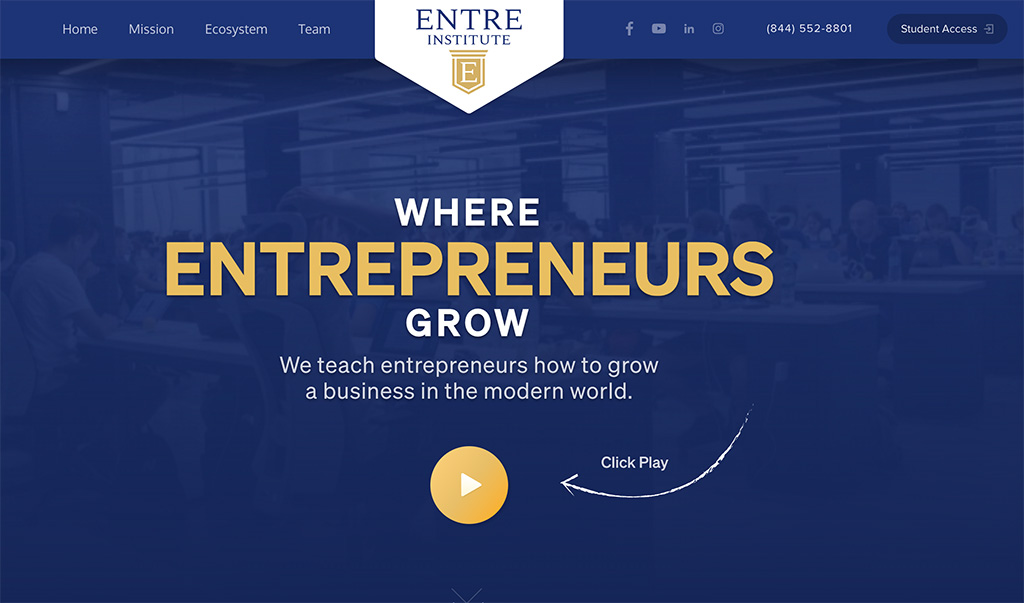 Jeff Lerner is an authority
Low Entry Fee
Lucrative affiliate program
Money-back guarantee
 The Entre Blueprint isn't in-depth
Hidden costs that keep on rising
Appears like a Pyramid Scheme
Too much talk in the videos
Jeff Lerner has a bad reputation online
Not Available Worldwide
Online complaints
Entre Institute is a training platform offering several courses aimed at teaching you affiliate marketing, eCommerce, and Digital Consulting.  The initial course is mainly motivational and is aimed at getting you interested in the more expensive courses that lie within the platform.
Overall, the training within is good.  But you will need to have a big bank balance to be able to access enough to learn what you need to make a real go of it.   This alongside the lucrative affiliate program has raised eyebrows on whether it could be considered a Pyramid Scheme.  I don't believe it is, although I can see MLM vibes, especially as it is heavily focused on self-promotion.
Jeff Lerner is an authority within affiliate marketing and has a lot of value to offer.  But he isn't helped by his bad reputation online.  He's been linked with some questionable programs and techniques in the past.  Which is a worry, but that doesn't mean he is still doing that with this platform.
I personally feel there are better options out there.  But if you want to see what it has to offer, it'll only cost you $39 to see the initial training.  But expect constant pushing to upgrade…