Are you struggling to attract the right audience to your affiliate blog?
One of the keys to success in affiliate marketing is selecting the right keywords to target in your content.   By choosing the best keywords and phrases for your niche, you can increase your chances of ranking higher in search results, attracting more qualified traffic to your site, and ultimately generating more revenue through affiliate marketing.
In this guide, we'll walk you through the basics of keyword research for affiliate bloggers, sharing tips and tools to help you find the most effective keywords for your blog.
For this guide, we'll be using the keyword research tool I use.  Which is called Jaaxy.  It's a simple, yet powerful niche and keyword research tool that is ideally suited for affiliate marketers, new and old.
So, whether you're a seasoned blogger or just getting started in affiliate marketing, this guide will help you master the art of keyword research and take your blog to the next level.
Affiliate Disclosure: I am an active affiliate of Wealthy Affiliate and Jaaxy.  Wealthy Affiliate compensates Smart Passive Income Success if you were to join Wealthy Affiliate through any of my affiliate links at no extra charge to you!  In fact, if you were to join via any of my links, you would get my personal help and support to help you achieve your goals!!    For more details, here's my disclosure statement.
Understanding Keyword Research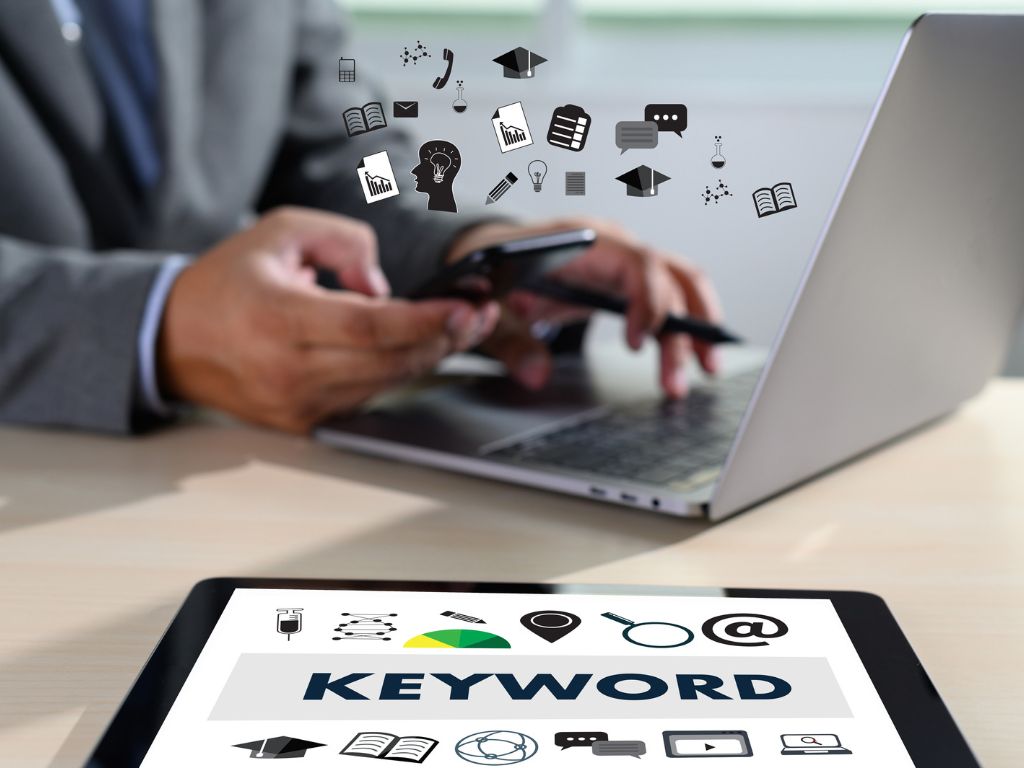 Keyword research involves identifying the words and phrases that people use to search for information, products, or services related to a particular topic. By understanding the language that people use when they search, affiliate site owners can optimize their content to rank higher in search engine results pages (SERPs).
When conducting keyword research for an affiliate site, it's important to focus on keywords that are relevant to the products or services being promoted. For example, if the affiliate site promotes running shoes, then the site owner might target keywords like "best running shoes," "top-rated running shoes," or "running shoes for beginners."
In addition to relevancy, it's also important to consider the search volume and competition for each keyword. Search volume refers to the number of people who search for a particular keyword each month, while competition refers to the number of other websites that are also trying to rank for that keyword.
Ideally, affiliate site owners want to target keywords with high search volume and low competition, as this makes it easier to rank higher in SERPs and attract more organic traffic to the site.
Overall, keyword research is a critical part of SEO for affiliate sites. By targeting the right keywords and optimising content around them, affiliate site owners can increase their visibility in search results, drive more traffic to their site, and ultimately increase their chances of generating sales or commissions.
What Type of Keywords Should You Target for Affiliate Marketing?
When it comes to affiliate marketing, the types of keywords you should target depend on the specific niche or industry you are promoting. However, here are some general types of keywords that are often relevant for affiliate marketers:
Product-Focused Keywords: These are keywords that directly relate to the products or services you are promoting as an affiliate. Examples might include "best running shoes for women," "top-rated fitness trackers," or "affordable web hosting services."

Informational Keywords: These are keywords that people use to search for information or advice related to a particular topic or problem. Affiliate marketers can use informational keywords to create helpful content that attracts visitors to their sites. Examples might include "how to start a blog," "tips for losing weight," or "ways to save money on groceries."

Comparison Keywords: These are keywords that people use to compare different products or services before making a purchasing decision. Affiliate marketers can use comparison keywords to create content that highlights the benefits of the products they are promoting over competing products. Examples might include "Apple Watch vs. Fitbit," "WordPress vs. Squarespace," or "best budget laptops under $500."

Branded Keywords: These are keywords that include the name of a particular brand or product. If you are promoting a specific brand as an affiliate, you can use branded keywords to target people who are already interested in that brand. Examples might include "Nike running shoes," "Samsung smartphones," or "Bluehost web hosting."

Long-Tail Keywords: These are longer, more specific keyword phrases that usually have lower search volume but can be easier to rank for. Long-tail keywords often indicate that someone is further along in the buying process and is looking for something very specific. Examples might include "best running shoes for flat feet and plantar fasciitis," "best budget fitness trackers with heart rate monitors," or "best web hosting for WordPress blogs with high traffic."
In general, affiliate marketers should aim to target a mix of these different types of keywords to create a well-rounded SEO strategy that attracts visitors at various stages of the buying process.
Using a Keyword Research Tool - Jaaxy
It's easy to come up with keywords, I mean you could use Google to see what people are searching for…  Start typing in a phrase into Google and they suggest what are the most common questions asked.
But it doesn't really give you any other details, like how many other people are ranking for that same keyword.  Is the search volume actually worth using.?  There are many factors that you won't get with just a Google search.
But typing them into a keyword research tool will allow you to see key metrics that can help you narrow down to one you can use for your content.  And sometimes, you even get keywords that you hadn't even considered.
We use Jaaxy, so our guide will show you how it works… But first…
Jaaxy is a web-based keyword and niche research tool.  Keyword research is so important, as it is the key that unlocks your ability to rank within the search engines.  If you don't rank on page one of Google, you have no chance of getting any traffic to your website.  So, getting the right keyword tool for you is a must.
Whether you are an affiliate marketer, blogger, content creator, or even someone looking to make money with Youtube, you need a keyword tool.  If you're looking at becoming anyone of these, you would need a keyword research tool and Jaaxy is a great option…
Before you can use Jaaxy to do your keyword research, you need to sign up for it…  There are a couple of options for you to do this.  First, you need to know a couple of things.   
One, you get 30 free searches with the free trial account.  If you don't like it, it won't cost you anything as you won't be required to put your credit card details in…
Two, I am an affiliate of WA & Jaaxy.  So if you do decide to carry on using it and eventually upgraded, I might earn a commission at no extra cost to you.
As I said, there are a couple of ways of signing up.  The first one is to use the cool tool below and start using Jaaxy for your first keyword search to see what comes up.
The alternative is to click on the button below and it will take you to Jaaxy to sign up.  But I suggest you do this after you've seen how it all works below…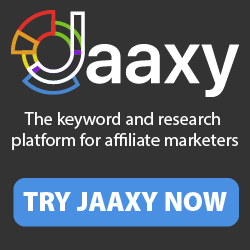 How to Do Keyword Research Using Jaaxy
Keyword research is really easy with Jaaxy.  You log into the dashboard and then type in the keyword you want to learn more about.  It will show you details about that specific keyword, but it will also suggest a ton of relevant keywords for you too.  It'll also show you a few key metrics, to help you pick the right one. 
For my example below, I used the keyword phrase "How to Rank in Google":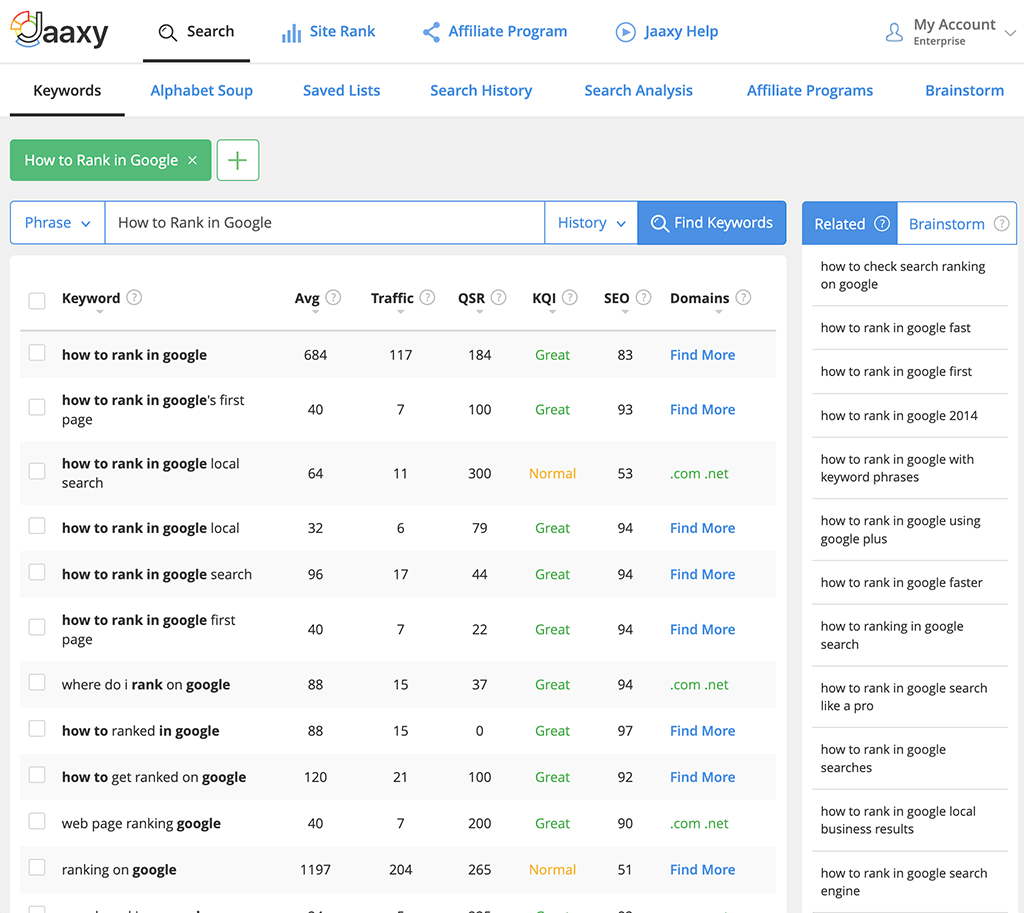 Jaaxy then gives me some information that I can use to determine whether I should use that keyword.  Tweak that keyword with a better result.  Or not use it at all.  
Sometimes you will come across keywords that are so competitive that a newbie would be best off waiting to do.  Once you are ranking well, then you can start competing with some of the others in your niche.
But if you are just starting out, you are best off going for "low-hanging fruit".  These are keywords that have ideally some traffic coming to them, but not too many competing results.  When starting out a keyword that has over 50 average searches a month and less than 50 competitors is ideal.
To understand that in Jaaxy, you need to understand what the headings mean…
Avg: This is the number of monthly searches this keyword gets on Google
Traffic: This is the number of monthly visitors you can expect if you rank #1 in Google
QSR: This is a key metric.  It shows you how many other websites are currently ranking for that exact same keyword in Google.  The higher the number, the more competition you have to contend with
KQI: Keyword Quality Indicator – Great, Good, OK, Poor
SEO: This is a score based on traffic and competition.  The higher the number, the better!
With our first result, the keyword I was originally looking at.  You can see it draws a nice average search per month.  But I would also be competing against 184 others who have also targeted that keyword in their content.
But a better option, using our low-hanging fruit technique would be "How to Rank in Google Search".  As it draws an average search of 96 per month and has 44 competitors.
Now, if you ensure your content is better than those 44, you might have a great chance of Google liking it and putting you at the top of the search.
If you don't use a keyword research tool, then you have little chance of knowing what keywords to target or whether you have a chance of ranking for it.
Keyword research is essential for anyone creating content online and wanting it to rank in search engines.  Or, if you want to ensure your paid traffic campaigns are ideally targeted for your campaigns.
There are many keyword research tools online.  Some are free and basic.  Others are paid and complicated.
There are several reasons why Jaaxy is ideal for those just starting…
It's Easy to Use – It's really easy to use.  Type in your keyword and see the results.  Which are easy to understand.  The key ones are the AVG and QSR scores.
It Suggests Alternatives – If you look back at that screenshot, you'll see a bunch of alternatives that you could use instead.
Alphabet Soup Technique – Rather than searching Google for ideas, you could quickly and easily get hundreds of relevant results using this tool
It Has Features To Track Your Rank – One of the cool features of Jaaxy is that it will tell you where you are ranking in the search engines for a given keyword.  You can then set it up to track that rank.  You want to know if it drops, as that means you might want to update your content as someone has trumped you to the top spot.
It's Connected to Wealthy Affiliate – I'll explain this in more detail next…
Keywords are only the starting point for your content creation.  But ranking it in Google Search requires a lot more than just a great keyword.  You need to understand the process fully and ensure every piece of content you create is SEO-friendly.
Wealthy Affiliate is a comprehensive platform that offers training, tools, support, and a whole bunch more for those looking to build a successful online business.  Especially with Affiliate Marketing.  This includes a lightning-fast website that helps with your SEO.  Premium Members get Jaaxy thrown in for free, with their membership.
You get comprehensive training, one-on-one mentoring, access to the owners, websites and web hosting, and a keyword research tool all within a premium membership.
This means only one monthly or annual fee.  Rather than paying for other KW tools that can cost you over $100 a month.
It's worth a look at what they have to offer, which I detail in my Wealthy Affiliate Review.  If you want to know more about Jaaxy, read about it in my Jaaxy Review.
Analysing Keyword Metrics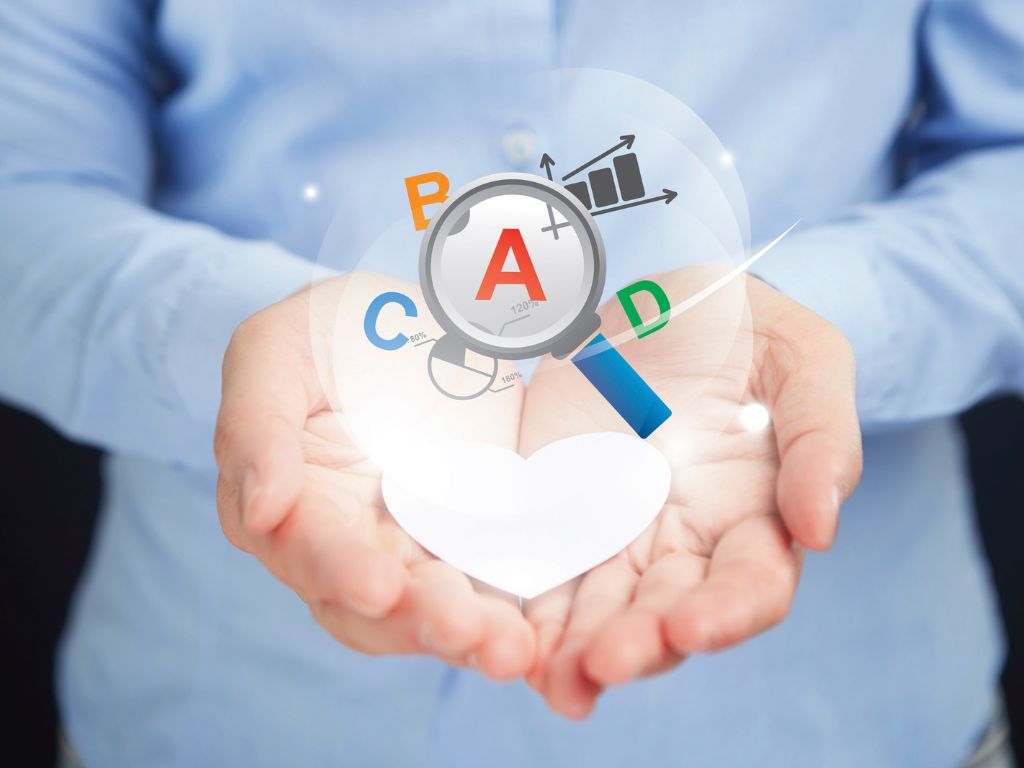 I'll leave it up to you as to whether you decide to give Jaaxy a try.  But as there are so many KW tools out there, here are some important keyword metrics to consider when conducting keyword research for affiliate marketing:
Search Volume: This metric refers to the number of times a keyword or phrase is searched for in a given period, usually per month. High search volume keywords indicate a larger potential audience for the content you create, but may also be more competitive to rank for. Lower search volume keywords may have less competition but also indicate a smaller potential audience.

Competition: This metric refers to how many other websites are competing to rank for the same keyword or phrase. High-competition keywords are typically more difficult to rank for and may require more effort to achieve a high ranking in search results. Low-competition keywords are generally easier to rank for but may have lower search volumes.

Relevance: This metric refers to how closely a keyword or phrase aligns with the content on your website. Choosing keywords that are relevant to your content can improve your chances of ranking higher in search results and attracting more qualified traffic to your site.

Commercial Intent: This metric refers to the likelihood that someone searching for a particular keyword or phrase is looking to make a purchase or take some other type of action that generates revenue. Keywords with high commercial intent are often more valuable for affiliate marketers, as they indicate a higher likelihood of conversion. For example, keywords like "buy running shoes online" or "discount web hosting coupons" have high commercial intent.

Cost-Per-Click (CPC): This metric is relevant if you plan to use paid advertising to drive traffic to your website. CPC refers to the cost you'll pay per click on an ad targeting a particular keyword. High CPC keywords typically have higher commercial intent and may be more competitive to target with paid advertising.
When selecting keywords for your affiliate marketing strategy, it's important to consider all of these metrics together to find a balance between high search volume, low competition, relevance, and commercial intent. 
Finding the right mix of keywords can help you attract qualified traffic to your site, improve your search rankings, and increase your chances of generating revenue through affiliate marketing.
Here are some tips for incorporating keywords into your affiliate blog posts for maximum SEO impact:
Conduct Keyword Research: Use keyword research tools to identify relevant keywords and phrases that have high search volumes, low competition, and commercial intent. Choose a primary keyword or phrase for each post and several related secondary keywords to include throughout the content.

Include Keywords in Strategic Locations: Place your primary keyword or phrase in the post title, meta description, and first paragraph of your post. Use your secondary keywords throughout the rest of the post, including in subheadings, body text, and image alt tags.

Write for your Audience, not just for Search Engines: While it's important to include keywords strategically, it's also crucial to create content that is engaging and valuable to your audience. Write with your readers in mind and use keywords naturally and contextually within the text.

Use Variations of your Keywords: Rather than using the exact same keyword or phrase repeatedly, try using variations of your keywords to make your content sound more natural and avoid keyword stuffing. For example, if your primary keyword is "best running shoes," you might use variations like "top-rated sneakers for runners" or "best shoes for marathon training" throughout your post.

Optimise your Images: Images can help make your blog post more visually appealing and engaging, but they can also be optimised for SEO. Use descriptive file names and include relevant keywords in the image alt tags.

Monitor your Keyword Performance: Use SEO tools like Google Search Console or Jaaxy to monitor how your keywords are performing in search results. Make adjustments to your keyword strategy as needed based on what's working and what's not.
By incorporating keywords strategically into your affiliate blog posts, you can improve your chances of ranking higher in search results, attracting more qualified traffic to your site, and ultimately generating more revenue through affiliate marketing.
Find the Best Keywords for Your Affiliate Blog - Conclusion
In conclusion, conducting thorough keyword research is a critical step in optimising your affiliate blog for search engines and attracting the right audience to your content.
By using the strategies and tools outlined in this guide, you can identify the best keywords to target, improve your search rankings, and ultimately drive more traffic and conversions to your blog.
If you're looking to take your keyword research to the next level, try using a powerful and user-friendly tool like Jaaxy. With features like Keyword Research, Alphabet Soup Technique, Site Rank, and Competitor Search Tool, you'll be able to quickly and easily identify the best keywords to target for your affiliate blog.
Sign up for a free trial today and see the results for yourself!
Remember, keyword research is an ongoing process, so be sure to regularly analyse and update your keywords to stay ahead of the competition and continue to grow your affiliate blog.
Happy researching!
Thanks for checking out my guide.  I would to know what your thoughts are.  If you have any questions or insights you wish to share, then please write them in the comment section below…